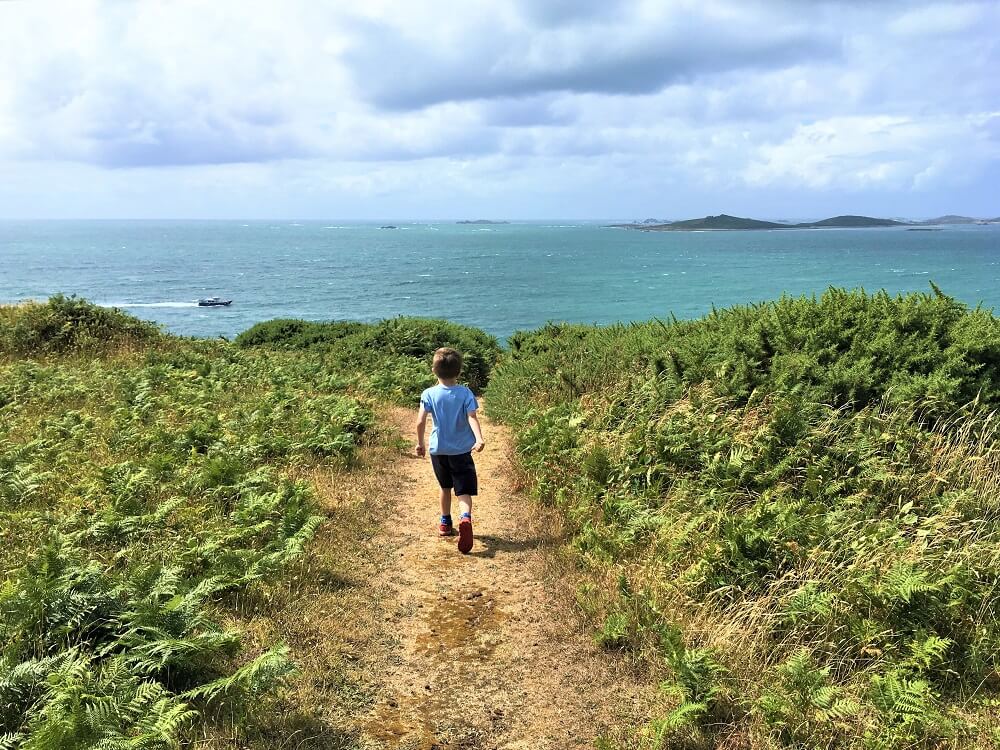 Best family holidays in Europe
Whether you're hoping to hop on a plane to the Med this summer or stay in the UK, this collection of fun family holiday ideas in Europe in 2023 has a broad range of suggestions including winter escapes, early summer sun and family beach holidays plus family-friendly destination across Europe which are great fun to visit at any time of year.
I'll admit right now that this is a very subjective list based on my many years of working in the travel industry and a decade of tried and tested family holidays with my own kids. What I think is a great family holiday destination in Europe might be another family's idea of hell – scroll through the contents of this article and you'll soon decide if you agree with my recommendations.
This page contains affiliate links which means if you click and make a purchase, I will receive a small commission. This does not affect the price you pay.
Best European family holiday destinations
So, where are the best destinations in Europe for a family holiday? For me, Italy, Greece, France and Spain have always proved the most family-friendly places in Europe – the people, the food, the beaches and the attractions all work well with kids. However, in this article I've suggested a whole range of family holiday ideas in Europe which I hope will inspire you to consider some new destinations to explore this year.
Early summer sun European family holiday ideas
In my humble opinion, the Easter school holiday is one of the best times of year to visit southern Europe. The weather is usually warm enough to visit the beach but not to scorching to make sightseeing disagreeable.
I've written an article about some of the best early summer sun family holiday ideas in Europe some of which I've briefly mentioned here as well.
Explore Cyprus – both north and south
We enjoyed a brilliant Easter trip to Cyprus, taking a road trip across the country. Although the beaches were a real draw, we managed to visit mountaintop castles, hike in the beautiful Troodos Massif and enjoyed a couple of days exploring the capital, Nicosia.
There is so much to do in Cyprus for families – our kids loved exploring the remote Akamas Peninsula on a 4WD buggy adventure as well as a quad bike trip in the mountains. We all loved the daily dose of sunshine – Cyprus is one of the most reliable destinations for early summer sun in the Med.
Read my article about the best things to do in Cyprus with kids.
Enjoy the great outdoors in Madeira
When: great in spring or autumn
Don't be fooled by this Portuguese island's reputation as a retreat for the more mature holiday maker. Madeira has plenty to attract families and it's not just the island's famous levada hiking trails. There's pirating antics aboard the Santa Maria de Columbo, a replica of Christopher Columbus's ship and the excilerating tobaggan rides down the streets of Funchal (snow not required). And if you have any footie fans in your family, the Cristiano Ronaldo museum is bound to be a hit.
The accommodation in Madeira is also moving with the times – several clusters of family-friendly self catering options have opened on the island in recent years. I like the sound of Casas de Lavada which features a shared swimming pool and sea views.
Brave your first holiday as a family – in Mallorca
When: great in late spring or autumn (the sea will be warmer in autumn)
If you're new to parenting and you're wondering where to jet off to for your first family holiday abroad, I can highly recommend Mallorca. A short two hour flight, reachable from most regional UK airports, Mallorca has all the ingredients for an enjoyable family holiday in Europe.
Late spring is perfect for little ones who won't appreciate the harsh temperatures of summer. Flowers will be blooming, you can eat out in the sunshine and there will be fewer tourists. We visited at the end of September when the weather was mild and the sea temperature was pleasant.
There's culture in the capital Palma, lovely beaches (we found various buggy-friendly ones) and some stunning mountain drives if your little one needs to be lulled to sleep in the car. If you time it right, you can still maintain a degree of grown up normality when you holiday with a baby – long lazy lunches while your infant snoozes, hikes with a baby carrier and evening promenades if you have one of those peaceful babies that drifts off to sleep happily in the evening (our baby was a colicky screaming-in-the-evening type that but we managed a few decent lunches).
Pollença in the north of the island is a good base. The town is pretty – narrow cobblestone streets and a big piazza full of cafes. It's short drive to good beaches and the mountain town of Sóller is within day trip distance.
Read more about holidaying with a baby here
Enjoy Easter in Crete
When: Easter is perfect for sightseeing as is October half term, May half term can be quite hot
Crete in spring is a joy to behold – the mountains are carpeted with wild flowers, the sun shines and the sea sparkles. The sights are peaceful, the towns and villages feel authentic, and the seasonal food is delicious. My expectations when we visited Crete in 2018 were exceeded.
During our holiday, we explored the mountains, enjoyed trips to Rethymnon and Chania and visited some beautiful beaches. We were there for the Greek Orthodox Easter celebrations (the date is different to the UK Easter) – people travelled from miles around to eat at the remote mountain restaurant where we were staying which served the most delicious roast lamb.
Find out more about Crete here
Take a road trip through Sicily
When: Easter is perfect for sightseeing as is October half term, May half term can be quite hot
Sicily is one of my favourite parts of Italy – I love the history, the cuisine, the geography. We concentrated on just the east of the island when we visited Sicily with our children. After arriving in Catania, we drove south to Syracuse – home to one of the most beautiful squares in all of Italy. Next up was the Val di Noto, with its Baroque towns, Modica is my favourite with its steep narrow streets and majestic churches (our children preferred Ragusa which has a good playground).
We drove into the remote interior of Sicily, stopping at Caltanisetta to admire its ceramic staircase before spending a few days near Enna. From there it was on to Mount Etna for a guided tour – this was a highlight of the trip which our then five- and three-year-olds still recall today. Lastly, we enjoyed some sunny days in Taormina, visiting the beach and enjoying the views from the Greek amphitheatre.
Find out why I think a trip to Sicily with kids is one of the best family holiday ideas in Europe and read more about our road trip through eastern Sicily.
Explore Cyprus away from the beaches
When: Easter is perfect for sightseeing as is October half term, May half term can be quite hot
Delayed for two years by Covid, I'm hoping we'll finally get to Cyprus in 2022. The island has so much to offer as a family holiday destination. Aside from the obvious draw of the beaches, there are mountains to climb, waterfalls to marvel at, tiny villages to explore and thousands of years of history to learn about.
We're hoping to cross the border into Northern Cyprus – there are some great beaches, castles, and landscapes to explore. I'm interested in visiting the capital Nicosia with its dividing line between the two countries.
I'm looking forward to warmth, sunshine, good food and wine. I just hope we make it there!
Read more about early summer sun holiday ideas for families
Summer holiday ideas for families in Europe
We are spoilt for choice when it comes to summer in Europe. There's an endless supply of wonderful family summer holiday destinations within a couple of hours flight of the UK. As well as the suggestions below, also check out my article about 40 of the best beach towns in Europe.
Enjoy a beach holiday off the beaten track in Portugal
When: May to September
There's no doubting the popularity of Portugal's Algarve beaches. However, there's a whole other stretch of coastline which receives far fewer visitors. Follow the country's coastline north of Sagres and you enter the Parque Natural do Sudoeste Alentejano e Costa Vicentina. Here, the beaches are wild and backed by flower-filled cliffs. This protected region has few developments along the coast so beaches are reached via dusty tracks through the forests.
We loved Odeceixe beach – a big expanse of sand with a river sweeping through it. This is a good spot for families with young children who are happy to splash in the river, many of the other beaches in this part of Portugal have big waves and attract surfers.
Casas Brancas has a collection of very appealing places to stay in the Alentejo region.
Enjoy summer in Umbria
When: late spring to early autumn
If you dream of romantic vistas and cultural outings to hilltop villages, pasta sprinkled with truffle shavings and bottles of local wine, but you worry your children will find all this rather dull, fear not! Umbria is a great destination for a family holiday. There are waterparks, castles, ancient underground cities, a waterfall built by Romans which can be "switched off" plus summer music festivals, a chocolate factory to visit and some great farm stay holidays which little kids will love.
Umbria has some incredible historic cities – Perugia and Orvieto are two of my favourites – plus there are countless lovely villages to explore – with far fewer tourists than their Tuscan equivalents.
Find out more about Umbria family holidays here
Or summer in Le Marche
When: June to September
Le Marche offers many of the same attractions as Umbria – sleepy hilltop villages, cities rich in art history, but with the added attraction of a very family-friendly coastline. We had a brilliant trip to Le Marche when our children were aged five and three. We hired a rural villa with incredible sunset views but we were within day trip distance of some great sandy beaches – Grottammare was our favourite.
What is there to see in Le Marche? Well, my favourite town is Ascoli Piceno. Home to one of Italy's most beautiful piazzas – Piazza del Popolo (with its famous art deco Caffé Meletti) – Ascoli is a lovely town for a wander. Ensure you try the regional delicacy of stuffed deep fried olives! Further north is the lively town of Urbino, birthplace of artist Raphael.
If you'd prefer a mountain holiday to a beach break, the Sibillini Mountains which separate Le Marche from Umbria are a joy for hiking and biking in summertime. There are some lovely rural agriturismo properties to stay at where cookery classes can often be arranged – pick a farm stay with a swimming pool to keep little people entertained while you admire the mountain backdrop. Many of the villages celebrate their local cuisine with a food festival at the weekends in summer – perhaps highlighting the local grape variety or a locally grown vegetable.
Find out more about Le Marche with kids here
Go off the beaten track in Greece
When: summer for beaches, spring or autumn for hiking
If you've been to some of the Greek islands and you're keen to explore a lesser-visited part of Greece, try the Pelion Peninsula near the island of Skiathos. It has lots of sheltered pebbly coves on its west coast and sandy beaches backed by rocks on the east coast.
The interior of the Pelion in forested and mountainous with a steam train linking some of the hamlets. Sleepy fishing villages are dotted along the coast – Horto and Milina are good bases for a family stay. In Horto, the Diplomats studios and apartments offer a great destination for a family holiday – simple accommodation sharing a pool within walking distance of both the beach and the village.
Sunvil offers a range of holidays in the Pelion
Take a beach holiday on the Costa Brava
When: go in late May for the Palafrugell carnival
We took a trip to the Costa Brava when our children were quite little – aged one and three. It wasn't the most relaxing holiday, but the destination was beautiful. The Costa Brava has some stunning beaches and some excellent restaurants. Our stay coincided with the Palafrugell carnival which, unusually, is held at the end of May. The town was packed with people while floats trundled down the streets and locals of all ages took part in parades.
Inland, we enjoyed a great day out in Girona – a brilliant city break destination for families. The tree-lined streets are shaded and the old town is surrounded by great stone walls which can be walked upon – there are views across the city and glimpses of the Pyrenees on a clear day.
Find out more about family holidays on the Costa Brava here
We booked our villa on the Costa Brava through Vintage Travel – they specialise in villas with swimming pools.
Island hop in Greece
When: from May to early October
This is a great option for families with tweens and teenage children. Get the kids involved and have everyone pick an island – although it might help if you narrow it down to one particular island group. The Cycladic isles are a good option as there's so much variety – Mykonos for nightlife, Santorini for dramatic views and Naxos for great beaches and water sports.
If you want to get off the beaten track, try adding in one of the Smaller Cyclades – these tiny isles have a smattering of houses but some great beaches – Schinousa and Koufonisia are particularly recommended for their stretches of sand and turquoise seas.
Find out more about Greece for families here
Stay on a vineyard in France
When: May to September
One of the tricky aspects of wine tasting is how you get to the vineyard – or rather, how you get back home from it afterwards. Several years ago we hired a villa – or mini chateau as it turned out to be – not far from Bergerac. It was surrounded by vines and the tasting rooms were a short walk from the mini-chateau. The wine was very good – in fact we still have a couple of bottles in our "cellar".
We picked this accommodation due to its size – there were various extended family members all meeting up for a week. But in retrospect the house would be brilliantly suited to several families with teenagers. There are four double bedrooms and a dormitory sleeping up to six. The kitchen is huge, as is the dining room and there's a second kitchen with a table tennis table. Stone steps lead from the living room to a vaulted cellar room complete with a pool table. Outside, the grounds are spacious with a kids' climbing frame, a swimming pool, large BBQ and enough lawn for a decent game of footie.
It's a short walk to the tasting room – or you can hop on one of the villa's bikes if you think you'll be steady on the way back. There are pretty villages a short drive away, or you can hire a kayak and take to the Dordogne River for a day of paddling. We did a day trip to Bordeaux – a brilliant city for little kids as there's a huge water fountain area next to the river.
Read more about holidays in France here
We stayed at Le Manoir du Vignoble, booked through Vintage Travel.
Stay on a farm in Italy
When: generally May to October works best
If you do one thing in Italy, you should stay on a farm – an agriturismo. Farm stays in Italy vary hugely – some are simple affairs with just a few rooms for guests to stay in. Others offer the perfect family holiday – affordable accommodation, home-cooked food and a swimming pool. We've had some brilliant farm stay experiences all over Italy.
You can read about why I think agriturismos are great here.
And read about some of the best agriturismos in Italy here.
Swim in crystal clear rivers in Corsica
When: the water might be rather chilly outside of the summer months!
The French island of Corsica is a fantastic European family holiday destination – it has miles of sandy coastline, appealing old towns and a mountainous interior. Despite the lure of some pretty perfect beaches, we found the rivers to be the real highlight of our 2019 visit.
The Solenzara river snakes its way down through the mountains to the east coast. There are wide stretches – giant slow flowing freshwater pools – which are perfect for children to swim in safely. The more adventurous kids leap from high rocks into deep areas while little children are content with hours spent splashing around in the shallows.
If you can tear yourself away from the river – there was a heatwave during our visit so we didn't try very hard – there are some amazing walking routes, tiny mountain hamlets, fantastic restaurants and delightful medieval towns. It's a very underrated Mediterranean isle which I highly recommend.
Read more about Corsica family holidays
France camping with kids
When: summer
France has an excellent selection of campsites for families. Whether you're after somewhere simple to pitch your tent or one of the resort-style mega campsites, there are enough campsites in France to last a lifetime of holidays.
We had a brilliant trip to France in the summer of 2022. We stayed at a small campsite on the Île de Ré followed by a big holiday village on the southern Atlantic coast. We enjoyed them both. The kids loved the ritual of buying bread and croissants each morning – as well as the much longed for daily access to a heated swimming pool. Us grown ups enjoyed wine tasting, trying local cheeses in the markets and generally being back on holiday in a foreign country post-pandemic. We all loved swimming in the sea every day and we're already planning our next trip.
And if you're not keen on tent camping, fear not, many campsites in France has chalets so you needn't worry about those nocturnal trips to the communal washblock.
Read the review of our stay at Camping les Grands Pins here.
UK family holiday ideas
If you're set on a beach holiday in the UK for summer 2022, check out my article about the best seaside holidays in the UK for 50 family friendly beach destinations across the UK.
Explore London
When: the sooner the better!
It's going to take a while for London to reach pre-pandemic levels of tourists so if you haven't explored the capital with your kids yet, do it before all the international visitors return. Those major sites – the Tower of London, the Science Museum, the Natural History Museum to name just a handful – are so much quieter at the moment.
London doesn't have to cost too much either. As well as our many free museums, London has some fantastic walks which take in so many iconic places.
When my kids were little I used to love the walk from Green Park, through to St James' Park – where there's a great play area with ice cream stall – and on to Buckingham Palace. From there, we'd wander over to Big Ben and across Westminster Bridge, or we'd take a walk up Parliament Street, past Downing Street and on to Trafalgar Square.
We also love walking along the South Bank – there's so much to see. The boys love the skateboard park, HMS Belfast and Tower Bridge. Further east, Greenwich is another big hit with our family – we loved the Cutty Sark and the National Maritime Museum.
Why not stay just outside the capital, there are lots of great glamping sites in Hertfordshire which offer easy access to the capital.
Stay on a farm in England
When: any time of year
Long walks, feeding animals, plenty of space for kids to tear around, big skies and fresh air – there are lots of good reasons to consider a farm stay for your next family holiday.
We've had some great farm stays over the years with our kids – a particularly memorable one was the brilliant Brackenborough Hall in Lincolnshire where the kids were invited to help bottle feed some young calves. The farm had toy tractors, table tennis, rope swings in the woods and a particularly brilliant tree to climb.
More recently we stayed at an excellent AirBnB in the South Downs. Dramatic sunsets, an apple orchard (excellent cider) and some amazing cycling on our doorstep all added up to a brilliant family break.
Read more about farm holidays in England
Quiet Cornwall: check out the Lizard Peninsula
When: summer is lovely
Beautiful Cornwall can get pretty busy during the summer, but the Lizard Peninsula manages to evade a lot of the crowds. Jutting out of southern Cornwall, this chunk of land has beaches galore, the wonderful River Helford and some truly delightful seaside villages. We loved Cadgwith Cove and Coverack.
The Lizard's most famous attraction is Kynance Cove, an arc of sand backed by cliffs with great lumps of rock rising out of the beach. This is a great place for rock pooling. Unlike the other beaches on the Lizard, this one attracts plenty of visitors so arrive early to get a space in the car park (and check the tide times as the beach is swallowed by the sea at high tide). Quieter beaches include Kennack Sands for little ones, and Church Cove with lovely clear waters for swimming and snorkelling.
Find out more about the Lizard Peninsula
Hire a canal boat
When: any time of year but late spring and early summer are my favourite times of year
Despite the speed of travel being akin to an average adult's walking pace, spending time on a canal boat is a truly restorative experience. We've only tried day trips so far but I'm keen to take our boys on a longer voyage.
Our historic waterways offer a green and wildlife-rich adventure. Away from the internet, cars and shops – just the odd pub to maintain life's normality – a trip on a narrow boat is a gentler holiday which now more than ever our children can benefit from.
We've enjoyed trips on the Basingstoke Canal in Hampshire. It's a stunning stretch of water with deep greens in every shade from the overhanging trees, reeds and bushes. Old brick bridges arch over the water and kingfishers – if you're lucky (we were) – flit by. There's a brilliant ruined castle near Odiham which makes for an exciting stop off – hidden amid the trees between the canal and the River Whitewater.
Find out more about our canal boat experience
Explore North Norfolk
When: beautiful at any time of year
Norfolk is our closest seaside so we visit regularly. We've been to Norfolk in every season and its always lovely – the great expanse of beach at Holkham National Nature Reserve looks as beautiful in winter as it does in summer.
Highlights of Norfolk include seal spotting at Blakeney and Wells, cycling at Blickling Estate and Holkham Hall, exploring the many inland market towns as well as beachcombing at the fabulous seaside resorts along the coast. There's a Sealife centre at Hunstanton which is perfect for rainy days while Cromer has a brilliant pier and plenty of independent shops and art galleries to explore.
Find out more about North Norfolk here
History and cycling in Hampshire
When: any time of year
Hampshire is a brilliant destination for a family staycation in the UK. Highlights include Portsmouth Historic Dockyard, the Watercress Line steam railway and the medieval city of Winchester. For rainy days, there are some excellent museums to while away your day – our favourite is Milestones in Basingstoke but I think that's soon to be overtaken by the National Motor Museum when we visit in 2022.
Away from the history is the beautiful South Downs National Park which we enjoyed exploring by bike on our last trip to Hampshire. The Meon Valley Trail is a flat, car-free track which takes in stunning scenery and passes plenty of great village pubs. We also enjoyed the walk at Old Winchester hill for its epic views and we had a lovely woodland walk at the Forest of Bere.
Find out more about Hampshire here
Visit a different beach every day in Anglesey, Wales
When: summer
We enjoyed a family holiday in Anglesey during the summer of 2021. The weather wasn't perfect but we visited a different beach every day. There are so many excellent beaches in Anglesey (and Wales as a whole for that matter) that you'd need to spend many summers there before you could tick them all off the list. Our favourite was Newborough beach, a huge expanse of sand backed by pine forests, with far-reaching views across the Menai Straits to Snowdonia.
If you're unlucky with the weather, there's a host of fun family attractions in Anglesey away from the seaside – the castle at Beaumaris, forest walks, and the Anglesey Sea Zoo are all popular rainy day attractions. The region also has a great range of independent cafes and restaurants – we spotted very few chains in this corner of Wales.
Get away from it all on the Isles of Scilly
When: summer
The Isles of Scilly are a pain to get to – a long drive and an unpredictable ferry crossing – but what awaits is worth the journey. The islands are predominantly car-free, crime is unheard of and you're never more than a short walk from a great (and often empty) beach.
The main island of St Mary's has the most going on – there are plenty of places to stay (book early) and a good range of shops and eateries. We hired bikes to get around the island, my parents opted for a golf buggy. Of the other islands, head to Tresco for luxury and to St Martin's for those Caribbean-esque beaches. For that real off the beaten track experience, St Agnes and Bryher are the most remote isles in the group, perfect for wild walks and empty beaches. Wherever you go, it's beautiful, peaceful and you'll want to return.
Find out more about the Isles of Scilly
Walk in the footsteps of giants in Northern Ireland
When: summer
Northern Ireland is one of our best family holiday destinations to date. What makes it so special? For us it's the coastline – the Antrim Coast has a beautiful beach for every day of your holiday with enough stunners left over for several return visits.
The Giant's Causeway is scattered across the central section of the coast, not far from the village of Bushmills. Even in the wind and the rain, we spent hours clambering around on these volcanic stones – mother nature really does come up trumps for natural playgrounds.
My favourite beach was Portstewart – it's a huge stretch of sand which visitors can park on, I know that doesn't attractive (there are more scenic beaches elsewhere) but it's very practical when you have a boot full of seaside paraphernalia to cart around. And it has an excellent café – Harry's Shack – which served above-average grub and very good coffee.
Our children were captivated by the Titanic Museum in Belfast. As with many new museums, it has countless interactive features to entertain and educate young minds as well as old. The poor ship's final moments have been thoughtfully displayed to avoid offence or fear.
Inland, the Mourne Mountains are perfect for hiking. They might lack the stature of other European peaks but the unpredictable weather and the multi-summit trails make them a decent challenge for walkers. Little legs – or reluctant ones – might prefer the less demanding hikes on offer in the foothills of the Mournes at Tollymore Forest Park, we loved it there.
And please don't be put off by my talk of bad weather – Northern Ireland is a much underrated corner of Europe which warrants a chance, just remember to pack your wetsuit.
Find out more about Northern Ireland here
Explore pretty villages in the Cotswolds
When: lovely at any time of year
With what seems like more gastropubs than the rest of the UK combined, the pretty Cotswolds region has plenty to offer families – even if you don't want to spend a fortune in the many country pubs.
Bourton on the Water attracts lots of visitors – ensure you bring rubber shoes for paddling in the little waterways which crisscross the village. Our children always loved the model railway when they were little – it's housed in a toy shop. There's also a model village to wander through and a small car museum.
On a clear day, it's worth heading up to Broadway to Tower – an 18th century folly which offers views over 16 counties. There are lovely elevated walks all around and you can reward the kids afterwards with a trip to Broadway village's excellent play area. And then reward yourself at the 32 Broadway café.
One of the best National Trust properties we've taken our kids to is Snowshill Manor – a house full of knickknacks horded over time by an eccentric collector. Nearby is the Cotswold Lavender farm – perfect for purple selfies.
Fancy avoiding the crowds in the Cotswolds? Read about some of the more unusual things to do in the Cotswolds.
Take a break in East Sussex
When: year round (we had a great time in winter)
We try to take a break somewhere in the UK each half term. One of the places we've returned to a couple of times is Kent and East Sussex. We love the town of Rye with its atmospheric cobblestone lanes and its proximity to wonderful Camber Sands beach.
Hastings also went down well with our family – the seafront with its trampolines and go-carts were a real hit with the kids and they loved the smugglers caves hidden in the cliffs.
Away from the coast, Bodiam Castle is a brilliant family day out – you can arrive there from Tenterden by steam railway. I loved sharing the history of the castle with my two boys – explaining to them that kids their age used to clean out the toilet chutes which carried waste from the primitive toilets out to the moat.
Read more about things to do in East Sussex here
Enjoy a city break in York
When: always lovely but Christmas time sees great festive markets
York is, in my opinion, the best city break destination in the UK for families. It has two excellent family friendly museums – the free to enter National Railway Museum (which will consume a whole day of your holiday) and the award-winning Jorvik Centre which brings Viking-era York to life through convincing sights, sounds and – yes – smells from a thousand years ago.
The city walls are fun to walk along with kids – a great way from which to explore the city. The cathedral – York Minster – is a majestic edifice which even kids will be in awe of. And York is the birth place of infamous baddy Guy Fawkes – you can even stay in the house (now hotel) where he was born.
Find out more about family holidays to York here
Enjoy a glamping trip
When: whenever you're happy to brave the elements!
It took us a long time to get round to trying glamping but now we have done, we're hooked. We've enjoyed a stay in a luxury safari tent in North Yorkshire and spent a couple of nights in a glamping pod in Wales.
If you can't face the idea of camping but you want to be somewhere family-friendly with plenty of outdoor space, glamping is brilliant. Family holidays – for me anyway – are so much more relaxing when my children are outdoors with plenty of space to burn off their energy. They get on better together outdoors in the fresh air, hotel rooms seem to bring out the worst in them!
Find UK family friendly glamping sites here
Short break family holiday ideas in Europe
If you'd prefer to stick with short breaks in the UK for now, I'm continually adding to my article about the best UK short break ideas – keep an eye on it holiday inspiration.
Enjoy a city break in Lisbon
When: best weather for sightseeing is spring or autumn
Lisbon is one of my favourite capitals in Europe – and it's a brilliant city to visit with children. I'm always on the look out for ways to encourage my children to walk a little bit further – Lisbon's town planners have the right idea. The city streets are paved in elaborated patterns which can distract little legs from how far they've travelled. There are plenty of car free routes to wander along and big open squares where children can burn off their energy – essential if they've had one too many Portuguese custard tarts (my fav sweet treat!).
If your children can't be convinced to walk very far in Lisbon (there are a lot of hills after all), they'll likely enjoy the old fashioned trams which ply parts of the city. For castle fans, head to hilltop Castelo de Sao Jorge which affords lovely views over the city.
One of the big draws for families visiting Lisbon is the brilliant waterfront aquarium. We loved exploring the underwater world through the vast central tank – it was a real highlight of our visit with our then two year old.
Lisbon is one of those handy European cities where you can combine culture with beach – there are lots of seaside spots close by. Many of the beaches have big waves which little people might find a bit challenging but there are one of two sheltered spots for paddling.
Hire a bike in Copenhagen
When: May to September will be the mildest weather
So, I said Lisbon was one of my favourite European capitals. Well, Copenhagen is up there too. And for my family, it was all about the cycling and the incredible ease of getting around the city on two wheels. If only we could all take a leaf out of Denmark's book and make our cities safe and green with bikes outnumbering motorised vehicles. Maybe one day.
Anyway, cycling aside, there's plenty for families to love in Copenhagen. It has the most child-friendly national museum I've ever come across with a huge section dedicated to younger visitors. There are great food markets, fun boat trips and very good play spaces – we spent a lot of time visiting play areas in Copenhagen.
There are some pretty good day trips from Copenhagen too – we visited the Viking ship museum at Roskilde and even nipped across the border to Malmo in Sweden.
For more on why Copenhagen is a brilliant place for families click here
Take a balloon ride in Turkey
When: spring and autumn are best for hiking and sightseeing
Those incredible images you might have seen of hot air balloons rising over a magical landscape at dawn are taken at Cappadocia in Turkey. The unusual rock formations are the result of millions of years of wind and water erosion on what was once a volcanic landscape. In the Bronze Age, the caves were occupied by troglodytes and later Christians sought refuge in this remote spot.
Nowadays, Cappadocia is a popular tourist destination – visitors flock here to stay in a cave hotel, hike through the incredible scenery and take to the skies at dawn in a hot air balloon.
Most people visit Cappadocia in conjunction with a stay in Istanbul – there are plenty of flights to the nearby airport of Kayseri.
Enjoy a sunny city break in Syracuse, Sicily
When: spring and autumn are best for sightseeing
One of my favourite cities in Italy, Syracuse is a brilliant family holiday destination. Its historic centre – Ortigia – is compact and easy to explore on foot. The central square, Piazza del Duomo, is the perfect place to sip a coffee or enjoy a granita while the kids tear around and burn off some energy.
On our trip to Syracuse, we watched a puppet show (children are reserved the front row seats), took a boat trip along the coast and visited the Syracuse archaeological park – there's a giant cave shaped like an ear which the kids loved exploring.
Just outside Syracuse there's a host of decent beaches and it's a short drive from plenty of other attractions which families will enjoy.
Find out more about Syracuse with kids here
Play with Lego in Denmark
When: Easter, May half term or summer
I really don't think I'll ever be able to return to a theme park in the UK after visiting Legoland in Billund. While our Windsor version has around 10 million plus people living on its doorstep, the Danish version is set in a small town three hours drive from the capital. So it is never going to be very busy. We visited in April and we walked onto every ride without queuing, it was brilliant.
We stayed at a holiday park which had a huge swimming complex (similar to Center Parks). We were walking distance from Legoland and a short drive from the even more brilliant (the whole family agreed) Lego House. We played with Lego all day long at Lego House – it has to be one of the best family days out we've had. We made Lego movies, created computerized Lego fish and contributed to a giant Lego city.
Billund can be reached directly from London Stansted with Ryanair making it perfect for a family short break in Europe.
Note: unlike the UK Legoland, the Danish theme park is not always open in the "low season" – check dates before you book your flights!
Active family holidays in Europe
If you fancy something more active than digging in the sand or dive bombing your kids in the pool, there are plenty of active family holidays in Europe. And this doesn't mean you have to summit Mount Blanc, there are lots of family friendly holiday destinations in Europe which lend themselves well to a bit of gentle activity.
If you have reluctant walkers in your family, check out my article about hiking with kids.
Learn to surf or bodyboard on the French Atlantic coast
When: summer
We spent a brilliant 10 days at Lacanau on the southern Atlantic coast in France during the summer of 2022. We stayed at the excellent Yelloh Village Camping Les Grands Pins. The campsite is a five minute walk through the pine forests to the beach. There's a surf school based at the campsite – Bo and Co.
Our kids weren't quite ready for surfing so we stuck to bodyboarding each day (along with a few trips to the nearby lake for SUP and kayaking). However, if you're keen to learn to surf, there are three and five day surfing courses available as well as shorter introductory packages if you're not sure if you want to take the plunge.
Hike the Cinque Terre in Italy
When: Easter or October half term
The Cinque Terre or "five towns" has become so well known in recent years that it ranks alongside Venice, Rome and Florence as a must-see destination for many first-time travellers to Italy. However, it's important to time your visit carefully – Easter is ideal when the weather is mild, the flowers are blooming and there's fewer tourists than in the summer months.
The five Ligurian towns are remote and tricky to reach by car but they're linked by a railway line which you can easily reach from Pisa via La Spezia. More importantly, the towns are linked via a clifftop path which winds its way along the coast, dipping down to the sea and up into the hills with ever-changing views.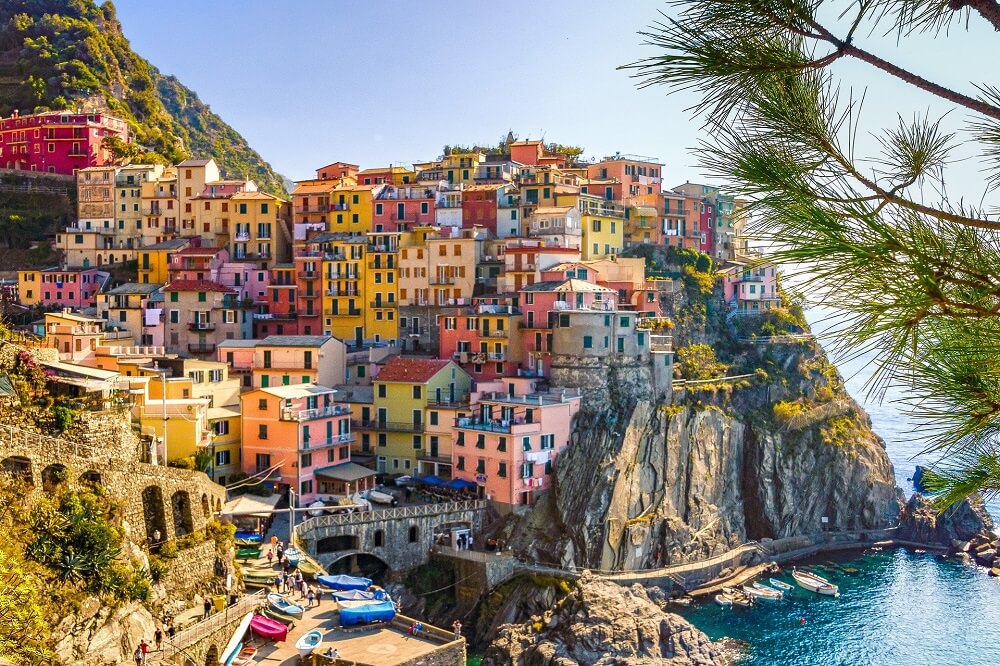 You can walk the Cinque Terre in a day but it's more fun to linger for a night or two and walk the path at a leisurely pace, pausing for long lunches and dinners in the colourful harbours.
For more information on this and other family-friendly multi-day hikes in Europe, read my article about family walking holidays.
Climb up a Welsh mountain
When: provided you check the weather forecast, this is a year-round possibility!
There are plenty of mountains to summit in Wales – you don't have to climb up Snowdon. We opted for a smaller challenge in the Brecon Beacons this summer with a trip up Pen-y-Fan. Unfortunately, the weather was against us (while friends climbing Snowdon had glorious views on the same day) – we wandered through dense fog at the summit but the kids embraced this and compared it to "the void" in Minecraft.
Pen-y-Fan is perfect for younger walkers, round trip it takes two to three hours, depending on how long you linger at the summit (not long in our case). We saw plenty of tiny tots running up the paths.
There are some lovely flat walks in the Brecons too. We enjoyed the waterfall walks from the village of Pontneddfechan – there is a sufficient number of cascades, rocks to clamber on and muddy paths to run along to keep even the most reluctant walker entertained. And the pizzas at Sgwd Gwladys café are a great reward afterwards.
And if you're unsure where to stay in the Brecon Beacons with kids, I have an excellent recommendation. The YHA Brecon Beacons has pods dotted across its grounds which can sleep up to four guests. They're incredibly cosy and come complete with fire pit and picnic bench (and heating!). The YHA serves food and there's a small bar but we spent most of the time outside. The pods are a really affordable glamping experience.
Find out more about the Brecon Beacons YHA
Stay in a lakeside cabin in Sweden
When: summer
I have daydreams of lake swimming in Sweden and staying in a little red cabin with a kayak moored next to it. I like the idea of tranquil bike rides and hikes and perhaps a bit of lake fishing. Sweden is a watery sort of place so it's easy to find a lake to combine with a city break in Stockholm or Gothenburg .
Farm Stay Sweden is a good website to try if you'd like to experience a rural holiday in Sweden.
Go hiking in Switzerland
When: summer
During our 2019 road trip across Europe, we spent a few days hiking in the Maderanertal Valley in central Switzerland. We went with some Zurich-based friends who had scouted out a suitable route for little children – no massive climbs (the cable car covered that for us), plenty of lake swimming and lots of wild berries to feast on. We stayed in really characterful accommodation and enjoyed incredible mountain scenery – it was the perfect introduction to multi day hikes for our kids.
Read about our Swiss hiking adventure here
Or hike in the Dolomites
When: summer
On the same trip, some weeks later, we spent a few days exploring the Dolomites. This time we stayed in one base and explored the surrounding area on day trips. The kids experienced their first proper outdoor rock climbing and also had a go at via ferrata. As well as hiking on some truly stunning trails, we also enjoyed a brilliant day out mountain biking – there was so much to see and do in such a small area.
The Dolomites came at the end of our European road trip, so we decided to splash out and stay at the very well appointed and very child-friendly Hotel Maria. Delicious food, an indoor pool, family rooms and a fun kids club were all included.
Read more about our stay in the Dolomites
Hop on a bike on the Île de Ré
When: summer
If you're a family of cyclists, the Île de Ré is one of the best family holiday destinations in Europe. There are miles of car-free cycle routes and no hills so even the littlest of legs shouldn't complain too much. Add to that a host of good beaches and some lovely harbour towns and you have the perfect ingredients for a family summer holiday.
The Île de Ré has plenty of great campsites featuring chalet style accommodation as well as tent pitches. Many of these are within walking distance of one of the island's great sandy beaches. It's around four hours from the ferry port of St Malo to Île de Ré. This is a holiday which needs to be booked in advance as it's very popular with French as well as international visitors.
Find out more about the Île de Ré here.
Explore the Spanish Pyrenees
When: summer
I'll admit now that we visited the Pyrenees pre-kids but the hiking we enjoyed there is definitely suitable for children. We explored the incredible scenery of the Parc Nacional d'Aigues Tortes before continuing on to Parque Nacional de Ordesa y Monte Perdido.
There are flower-filled meadows to wander through, pine forests and waterfalls. We spent a few nights in the tiny village of Torla in a very cheap apartment and another few nights in Bielsa (where there's a good parador). We stumbled upon the incredible mountain town of Ainsa with its huge castle. We visited tiny mountain villages each with a dramatic Romanesque church tower poking out through the mishmash of narrow lanes. It felt like we had uncovered a rather secret part of Spain – so peaceful and beautiful.
We visited the Pyrenees as part of a longer European road trip but it's a good destination to visit in conjunction with other parts of northern Spain such as the beach resort of San Sebastian. And you don't need to fly there, thanks to the ferry crossing from the UK to Bilbao.
Go off road in Iceland
When: late spring or summer
Our kids have earmarked 2023 (we like to plan ahead) for an off-roading adventure. The boys are keen to have a 4×4 to explore some of the rougher terrain having watched a ridiculous episode of Top Gear. They love the look of the dramatic volcanic scenery – less enamoured by some of the more traditional cuisine which the BBC presenters were forced to sample.
I'm keen to check out Reykjavík and some of the hot pools which Iceland is famous for – there are plenty of volcanic hot springs dotted all over the country – as well as the popular Blue Lagoon near the capital.
Iceland is brilliant for a outdoor active family holiday – there are hikes for children of all ages taking in lava caves, waterfalls, mountains and glaciers.
Try Center Parcs in Europe – or one of its competitors
When: any time of year
If you've been priced out of a visit to Center Parcs now that you are tied to school holidays, I've heard lots of good reports price-wise about the various Center Parcs in mainland Europe. There are around 27 Center Parcs dotted across Belgium, the Netherlands, Germany and France – and plenty within a short drive of a ferry terminal. If you pick your dates carefully I've heard prices can be cheaper than the UK even once the channel crossing has been factored in.
Alternatives to Center Parcs include Duinrell in Holland which has a theme park as well as a swimming complex. There's also Landal GreenParks which have holiday villages all over Europe including the UK.
Cultural family holiday ideas in Europe
Take a walled city break with kids
When: any time of year BUT it depends on how popular the city is (for example, avoid Dubrovnik in the summer)
Why is a walled city significant? We discovered during our trip to York (see above) that our reluctant walker (aged four at the time) could cover a lot more ground without grumbling when doing so atop the city walls.
I've conducted a bit of research and there are a considerable number of walled cities across Europe which can be explored in this manner. Of course, our continent is blessed with many medieval walled cities but it's the walls which you can actually clamber onto which offer something special for little tourists. Lucca in Italy is a perfect example – the walls are so wide that people cycle along them.
Dubrovnik is perhaps the most well known city with walkable walls but there are lesser known gems worth exploring – Derry in Northern Ireland and Avila in Spain both offer an elevated view of the city.
Find out more about walled city destinations here
Try a European music festival
When: summer generally
Want to try Glastonbury but scared of the mud? Why not try a music festival in a less soggy part of Europe – and enjoy a sun drenched holiday at the same time. In Madrid, you could take in the Mad Cool Festival – 2022 will hopefully see Kings of Leon and Imagine Dragons take to the stage. Meanwhile, Lisbon will host acts such as Metallica and Faith No More at NOS Alive.
If you're not keen on sharing the experience with thousands of people, there are of course smaller festivals to consider which work better for young families. In Italy, you could take the kids to Pistoia Blues in Tuscany or Umbria Jazz in the city of Perugia. Umbria Jazz is particularly good fun for a low key experience as free concerts are held in streets and piazzas across the city.
Take a road trip across Europe
When: summer
We were lucky that we planned our family road trip for the summer of 2019 – had we left it a year later it wouldn't have happened. If you think pinning your kids into the car for a journey of thousands of miles is a bad idea, please do bear with me.
We drove from Hertfordshire to Corsica, taking in stops at Luxembourg, Switzerland, Italy and Germany. We slept on four ferries and the return journey involved putting our car on an overnight train.
Highlights included hiking in the Swiss Alps, swimming in rivers in Corsica, wine tasting in northern Italy and whizzing about in a boat on Lake Garda. There were numerous mishaps and plenty of arguments but overall it was a brilliant trip which we have fond memories of.
Find out more about our family road trip
Go interrailing with your children
When: summer
Did you go interrailing in your youth? I explored Europe by train when I was 19 and I'd love to do it with my kids (not sure my other half is quite so keen though). It's a great way to visit a range of places across Europe. I loved going to sleep in one country and waking up in another. My friends and I were on quite a tight budget so we slept on trains a lot – often visiting a place for a day and then hopping on a train to avoid paying for overnight accommodation. You needn't torture your family to quite that extent of course.
And the good news is, children up to 11 get a free pass – sort of. There are various charges which children can't avoid but it still represents a great value way to travel if you have time on your side.
Interrailing is a great option for family holidays with teenagers as the trip can be very democratic – everyone can have a say in the destinations you visit. Barcelona or Nice for beaches, Berlin for nightlife, Florence for art.
Find out more about interrailing here and for other rail-related matters, ensure you visit the Man in Seat 61.
Winter family holiday ideas in Europe
There's more to a winter family holiday in Europe than hitting the ski slopes. Winter is a great time of year for city breaks and sightseeing. And if you do want some snow – without the skiing part – there are plenty of other family holiday ideas in Europe involving the white stuff.
Enjoy Paris at Christmas time
When: December
Our winter trip to Paris in 2019 was our last family holiday abroad before Covid took over the world. I had forgotten just how incredibly beautiful the City of Light is. And at Christmas it is extra special – particularly for children. We spent our days exploring the streets of the Marais, stopping for crêpes and chuckling at the "love locks" on the bridges (surprisingly diverting for children). We went up the Eiffel Tower and took a boat trip on the Seine.
The best bit? In Place de l'Hotel de Ville there were free carousels so each evening we spent a couple of hours riding on horses, drinking vin chaud and eating sweet treats. It was magical and we all came away with happy memories.
Read more about visiting Paris in winter here
Take in a Christmas market
When: December
It feels like Christmas markets have sprung up in almost every town and city in Europe over the last decade or so. However, there are certain locations which have a long tradition of this type of fun festive consumerism. And if you'd like to avoid going to an airport, there are several destination which can be reached by train from the UK. Lille is the closest (1.5 hours from London) so it's even doable as a day trip – but I'd recommend staying overnight to experience the lovely evening atmosphere.
A little further afield are Brussels and Bruges but I'd stay on the train that bit longer (around five hours) to Strasbourg or Cologne – both famous for their Christmas markets. Strasbourg is home to the oldest Christmas market in France – dating back some 400 years. The city's timber-framed buildings, Gothic cathedral and meandering waterways make it a particularly picturesque location – there are over 300 Christmas stalls set out across the city so you'll need to pace yourselves.
Find out more about Eurostar here and for more on rail travel in general it has to be the Man in Seat 61!
Arctic adventures in Norway
When: December to March
Fly to Tromso, 230 miles above the Arctic Circle and experience a Scandinavian winter. Witness (hopefully!) the Aurora Borealis, enjoy exploring the islands and fjords or travel deep into the Arctic wilderness to enjoy husky rides, snowmobiling and ice fishing.
Although I'm not a fan of cruise ships, I love the sound of the Hurtigruten – a Norwegian coastal ship which ferries travellers up and down Norway's long jagged coastline. Not a holiday vessel but a means of transporting goods and people to remote areas of Norway, the Hurtigruten is a brilliant way to explore the incredible beauty of Norway whilst having plenty of opportunities to spot the Northern Lights.
Pisa city break and Viareggio carnival
When: February half term
If you think Pisa is just a day trip destination, think again. I lived there for nine months when I was a student and I never tired of exploring the medieval lanes, wandering along the bustling shopping streets and grabbing an ice cream for the evening passeggiata along the River Arno.
Pisa has excellent rail connections – it's an easy day trip to Florence in one direction and Viareggio in the other. If you fancy some art and history, February half term is a great time of year to visit Florence – there are far fewer tourists than during the summer months.
But the real highlight in February is the Viareggio carnival. Huge floats parade along the seafront with crowds lining the streets. There's a real party atmosphere and the proximity of the sea makes it extra special. It helps if you know a thing or two about Italian current affairs – so you can understand who is being parodied with the giant puppets but even if your knowledge is limited to just Berlusconi's misdemeanours, it's still a fun experience.
Find out more about Viareggio carnival
****
Where are you hoping to go for your family holiday in 2022? Where do you rate as the best destination in Europe for families? Let me know in the comments below.
Pin for later: